Comic-con week is here! Masks, capes, fur, lightsabers, swords and celebs will be taking over Downtown San Diego from July 21-24 and we are joining in on the fun!
The Headquarters is a 5 minute walk from the Convention Center, so be sure to stop by and check out all of our great deals, promotions and specialty items all in honor of Comic-con 2016!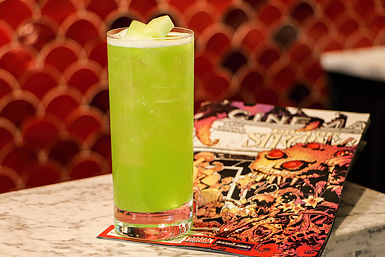 Flour & Barley: 10% off with convention badge and 2 themed cocktails including the Dr. Strange Elixir, a green drink with Stoli O, pineapple, lemon and garnished with honeydew cubes, and the Suicide Squard Bomb, a muddled blackberry drink with Jose Cuervo and Svedka.
Eddie V's: Show your 2016 Comic-Con Pass and receive one complimentary teaser off of the happy hour menu. Limit one per person, two per table.
Seasons 52: Show your Comic-Con lanyard & with the purchase of an entrée, receive a complimentary flatbread.
Madison: 10% off, or a gift with purchase for anyone in a cape, helmet or full Cosplay regalia, at any purchase amount. And a geek-worthy gift-with-purchase for all customers on purchases of $100 or more during Comic-Con.
Dallmann Fine Chocolate: Special edition chocolate box collections during Comic-con.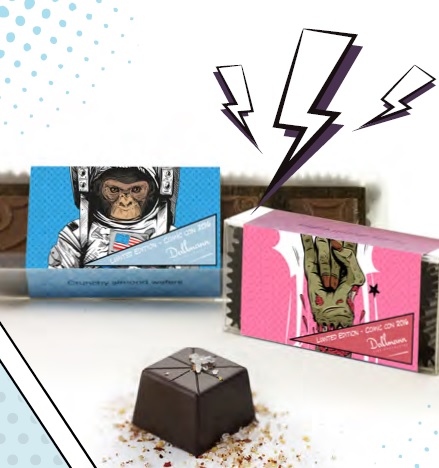 Gelato Paradiso: Any customer taking a snap and chatting it with our geofilter in or around the store will be entered in a daily give away. We want to give the best pic of the day a large cup or cone for their efforts.

Puesto: A duo of special tacos featuring the El Heroé Taco made with Maine lobster, filet mignon, crispy melted cheese, avocado, crispy onions, chipotle heroé sauce, and the El Villain Taco made with duck carnitas, black bean purée, whipped avocado, habanero pickled onion. The perfect sidekick is the El Mezcalito cocktail a combination of Vida mescal, Guanabana, tamarindo, lime leaf and charred orange. The final piece to this superhero themed menu is a sweet ending of Fresas Con Crema, jamaica gel, cocoa cajeta, macerated raspberries & strawberries.

Aaron Chang Gallery:

Buy 1 14"x9" image for $150 (a $195 value)

Buy 2 14"x9" images @ $195 each and Get 1 Free (a $645 value for $390)

Buy 4 14" x 9" images @ $195 each and Get 2 Free (a $1,290 value for $780)

Plus 50% off "San Diego Through the Lens of Aaron Chang" book.

The offer will be good until July 25th

This offer is exclusively for The Headquarters location.