We are so excited to announce that Hi Poke is now open at The Headquarters! With bright colors, fun decor and friendly staff, you will be in a better mood just by walking through the door.
Hi Poke specializes in fresh poke bowls made to order. As it is painted right on the wall, "Poke is the Hawaiian verb for "section" or "to slice" or "cut". Poke began wtih fisherman seasoning the cut-offs from their catch to serve as a snack. Traditional poke seasonings have been heavily influenced by Japanese and other Asian cuisines."

Choose a base and then a protein, sauces and finally toppings. Create your own bowl with unlimited toppings or choose from one of their special bowls. They also feature unique items like the Hi Poke Classic Burrito containing rice, ahi tuna, Hi Poke sauce, lettuce, crab meat and pickeled jalapeno. Don't forget to order a fresh young coconut to have on the side with your meal for the whole experience! Full menu here.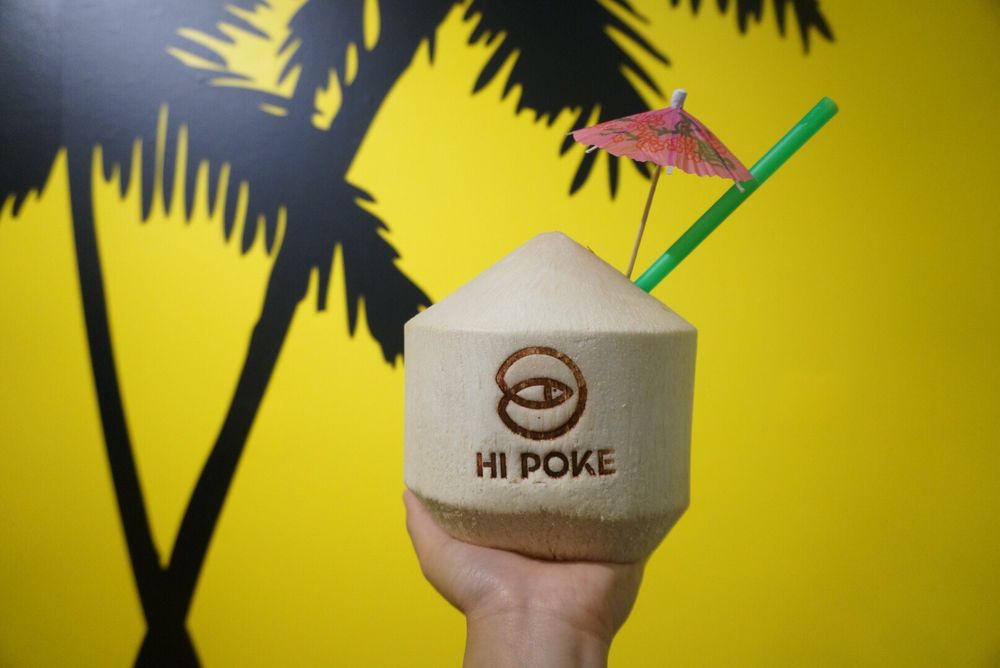 You can eat your meal there or take it to go. Everything is made quickly right in front of you, which makes it the perfect takeout option.
Come down and see what everyone downtown is raving about at this delightful new shop! See you soon.